A group of businesses led by Equinix has been granted the right to negotiate jointly for renewable energy contracts.
The Australian Competition and Consumer Commission (ACCC) has granted Equinix Australia the right to form a renewable energy purchasing group, along with the Australian branches of Nike, H&M, HSBC Bank, and Goldman Sachs. The approval should allow the group to get cheaper green energy.
A similar application by Macquarie Group is under consideration, but the ACCC has issued a draft determination proposing to authorize it along with the Equinix group.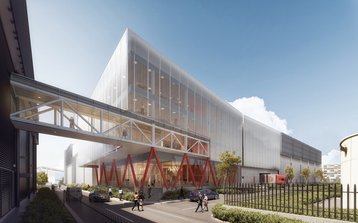 Group discount
"The ACCC considers that the proposed joint purchasing arrangements in both applications are likely to result in public benefits in the form of transaction cost savings, greater investment in and competition for the supply of electricity, and environmental benefits through a reduction in greenhouse gas emissions," says the ACCC statement.
"Both applications involve volumes of electricity which account for a relatively small proportion of electricity demand in the relevant markets. The risk of any public detriment arising from the proposed conduct is therefore minimal."
The Equinix group's authorization runs for 24 years, until 30 September 2045, and lets the group jointly tender for the output of solar or wind farms, and connects the group to the National Electricity Market. It also lets each company individually make their own power purchasing agreements (PPAs) with sellers, as well as making joint decisions about how to operate these PPAs during the term of the contract.
The arrangement "provides several public benefits, including transaction cost savings, and promoting increased competition for the supply of energy and environmental benefits," Equinix Australia managing director Guy Danskine said in a statement to ZDNet. "Importantly, each of the organizations is a commercial consumer of electricity that is active in different segments of the economy. In addition, each applicant has long term sustainability goals, including the use of 100 percent renewable power for electricity needs and wish to maximize our impacts on the environment across our diverse industries."
The arrangement could still be challenged through the Australian Competition Tribunal, but is expected to become effective from 2 September 2021.
According to the ACCC announcement, the Equinix group is likely to make PPAs in New South Wales. The full determination is here.