Equinix now offers its own data center monitoring software platform, IBX SmartView, in select Equinix facilities after a closed beta test last year.
The software gives users insight into the state of utility power, generators, cooling systems, temperature, humidity, and the power draw of each server cage.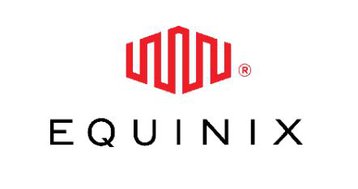 Looking inside your rack
IBX SmartView is currently available in Equinix data centers in Chicago, Dallas, Silicon Valley, Washington D.C. and Singapore. Later this year, the company plans to introduce the software to Atlanta, New York, Seattle, Toronto, Amsterdam, London, Paris, Zurich, Hong Kong, Melbourne, Shanghai, Sydney and Tokyo.
"As enterprises deploy services that better address users at the edge of the physical and virtual world, it is critical to have the visibility and flexibility of a globally distributed infrastructure," Ravi Ravishankar, VP of products and offer management at Equinix, said.
"IBX SmartView is essential to interconnect operations with the services that are transforming business today. It provides unparalleled transparency and enables customers to seamlessly manage their physical infrastructure footprint and proactively plan for changes in their business."
The Software-as-a-Service offering is available through the Equinix Customer Portal (ECP), and allows clients to receive real time event and alarm notifications, as well as to monitor and forecast utility usage across their IBX footprint.
In a blog post, senior global product manager at Equinix, Michael Marinelli, said: "This integrated approach of enhanced end-to-end visibility, consistent information gathering and analysis, and real-time custom reporting enables our customers to save on the time, resources and investment often required to integrate a data center infrastructure monitoring platform.
"Access to critical information with IBX SmartView only takes minutes at a significantly lower cost versus the months/years it would take to integrate an off-the-shelf solution for tens or hundreds of thousands of dollars."