Equinix will soon be adding three of its data centers to its cloud exchange service network, choosing Dublin, Milan and Stockholm facilities to jump on the interconnectivity bandwagon.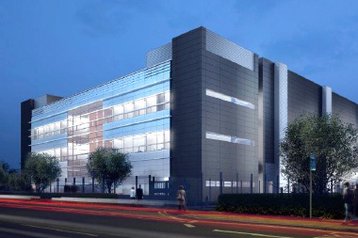 Private access to public cloud
Launched in 2015, the service allows for on-demand private access to 50+ coud service provicers (CSPs) including AWS, Microsoft's Azure ExpressRoute and IBM Softlayer. It is self-provisionning, offers adjustable bandwidth, and the company's sizeable carrier portfolio ostensibly means low-latency in addition to added security. In theory, this means that businesses can create hybrid and multi-cloud solutions closer to their specifications. 
Eric Schwarz, Equinix' EMEA president, believes that the increase in cloud use by European businesses further justifies the need for such connectivity services.
"When Equinix introduced Cloud Exchange, businesses were just beginning to leverage the cloud but there was still serious scepticism around performance and security. Over the last few years however, global business adoption of cloud has been tremendous and now we see customers securely connecting to many clouds and across multiple regions all on the Equinix Cloud Exchange. We believe these three new markets will make Cloud Exchange that much more appealing for enterprises looking to distribute their cloud infrastructure across Europe."
The cloud exchange is already available in the company's London, Frankfurt, Amsterdam, Paris and Zurich facilities. The service will be available in Dublin in March, and Milan and Stockholm in September, adding another three business and economic hubs to the company's exchange portfolio 
Others have sensed the change of tide, too: carrier-neutral data center provider Telehouse will be launching its multi-cloud exchange service in April, and recently told DCD that it recognized the need to broaden its range of offerings in order to compete with interconnection services such as Equinix' cloud exchange.