Equinix, one of the world's largest operators of carrier-neutral data centers, has obtained multiple certificates that identify it as a reliable custodian of business, government and healthcare data.
The company has certified all of its North American facilities according to two standards: NIST 800-53 for workloads run by the US government agencies and HIPAA for workloads run by medical organizations.
All of the company's data centers in South America are now certified with ISO 22301:2012, an international standard for business continuity management.
Equinix also expanded SOC 2 Type 2 and PCI DSS coverage globally for its International Business Exchange (IBX) data centers.
Stamp of approval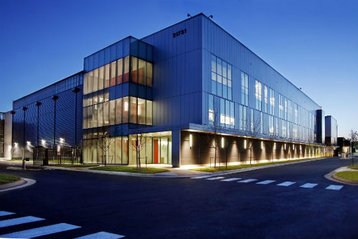 Equinix operates 150 data centers across 41 geographic markets, and has long prided itself on serving a broad customer base, including public sector organizations.
NIST 800-53 is published by the National Institute of Standards and Technology and relates to the implementation of FISMA (the Federal Information Security Management Act) - the US legislation that defines a comprehensive framework to protect government information, operations and assets against natural or man-made threats. It was signed into law part of the Electronic Government Act of 2002.
All IBX data centers in the US have achieved FISMA/NIST Revision (4) High Categorization compliance, mandated by federal government agencies.
HIPAA (Health Insurance Portability and Accountability Act) is United States legislation that sets the standard for protecting sensitive patient data, passed in 1996. It applies to all treatment providers, organizations involved in healthcare payments and personnel with access to patient information. Subcontractors, partners and business associates of healthcare organizations must also follow HIPAA guidelines.
ISO 22301 is an international business continuity standard that specifies requirements to prepare for, respond to and recover from disruptive events, such as natural disasters. All of Equinix data centers in South America have now been certified with this standard.
Equinix has also expanded SOC 2 Type 2 and PCI DSS coverage, with another 37 IBX data centers in EMEA expected to obtain SOC 2 Type 2 by the end of 2017, and another five data centers in Asia Pacific expected to obtain PCI DSS v3.2 by the same date.
"Regulatory compliance is the utmost priority for Equinix to provide the assurance of security and business continuity to our customers," Sam Kapoor, chief global operations officer at Equinix, said.
"The commitment to industry standards is core to our interconnection strategy and gives more reasons for customers to say "yes" to Platform Equinix. As the Equinix portfolio further evolves to enable an Interconnection Oriented Architecture (IOA), our compliance strategy also aligns with the shift from physical security to data security."