Equinix has announced additional capacity in its Melbourne (ME1) and Sydney (SY4) data centers in Australia. The ME1 upgrade will see the addition of 375 new cabinets, bringing its total capacity to 1,500 cabinets by Q3 2018.
In the same announcement, Equinix also revealed that the previously-announced second phase of SY4 has been completed, doubling the facility's capacity from 1,500 cabinets to 3,000. SY4 is located four kilometers from Sydney's Central Business District (CBD) in Alexandria, while ME1 is located just 2.5 kilometers from Melbourne's CDB.
Next up, Metronode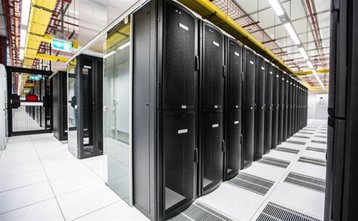 Equinix says Australia is an important strategic market, and it has been pursuing an aggressive growth strategy in the country. Equinix currently has five data centers in Australia, and 30 data centers in the Asia Pacific region as a while.
We reported last year Equinix's plans to acquire Australia's Metronode data center group for AU$1 billion (US$792 million). Expected to close in the first half of 2018, the deal will give Equinix ten data centers – including three facilities in Sydney, two each in Melbourne and Perth, and others in Canberra, Adelaide and Brisbane.
"Australia is the third-largest (after Japan and China) Infrastructure-as-a-Service market in the Asia Pacific region. Aging enterprise data centers, digital transformation, the Internet of Things and appetite for cloud are all driving rapid expansion in the local third-party data center market," said Glen Duncan, a senior research manager at IDC.
According to Duncan, the acquisition of Metronode on top of further development of its existing facilities will expand Equinix's footprint and strengthen its position in the Australian data center market.
"These expansions in our Melbourne and Sydney locations signify key milestones in our commitment to continue development of our national footprint in Australia. Building on our recent acquisition of Metronode, our expansion highlights our relentless commitment to increasing our capabilities and meeting the growth and expectations of our customers to scale over time," Jeremy Deutsch, managing director of Equinix Australia, said.
"Both our Sydney and Melbourne campus locations are key digital hubbing points providing customers with direct and private access to a multitude of clouds, service providers, business partners, and end customers affirming our market leading position."