Equinix has completed an expansion of one of its Bulgarian data centers in Sofia.
This week announced the commissioning of the second stage of its SO2 data center in the Bulgarian capital.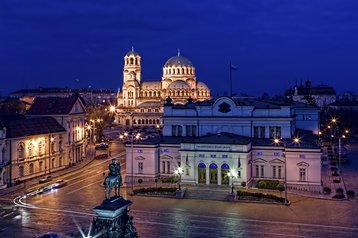 Equinix said it invested $12 million in the expansion, which doubles the site's capacity to 700 racks.
Zdravko Nikolov, executive director of Equinix in Bulgaria, said: "Bulgarian companies looking for fast, easy, and reliable access to cloud operators and new markets will benefit the most from our services. From any Equinix IBX data center, you can reach any Equinix customer around the world through the Equinix Fabric platform, a software-defined interconnect solution that enables direct, secure, and dynamic connectivity to distributed infrastructure and digital ecosystems. With the expansion of SO2, our team is also growing and new colleagues have already been hired.
"Despite challenges facing global and local supply chains with significant increases in equipment delivery times, capacity is being expanded on schedule and within the timeline originally set out in Equinix's investment plan. Bulgaria continues to be attractive with its stability, technology, and geographical location," he added.
The colo and interconnection company operates two data centers in Bulgaria, both in Sofia. SO2 was first announced in 2018 and the first phase – offering 1,100 square meters (11,870 sq ft) of colocation space for 350 IT cabinets – went live around 2019. It is reportedly expandable to 1,100 racks.
SOC1 was acquired when Equinix bought Telecity in 2016. Telecity had taken over the facility in 2013 after acquiring local operator 3DC, which was led by Nikolov.