Equinix has completed the AU$37 million ($28.2m) expansion of its ME1 Port Melbourne data center, adding 750 cabinets and 17,900 sq ft of space.
The newly upgraded facility, Equinix's only in the city, now offers 1,125 cabinets and 35,790 sq ft of space.
Internet service providers will benefit from a reduction in IP transit costs and improved end user experience on Equinix's Internet exchange service as a result of the increased capacity, the US company said.
Melbourne supremacy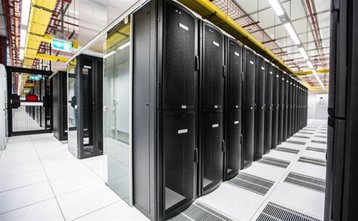 Melbourne is already home to 25 percent of all Australian businesses, and the ME1 development will encourage further expansion in the city, said Jeremy Deutsch, Equinix Australia's managing director.
"Melbourne is a significant site for us, and one of the most requested by our customers. With our twin-metro strategy in Australia, customers can leverage the thriving customer base and the rapidly expanding ecosystems available to them," Deutsch said.
Yarra City Council has been announced as a new customer for the expanded facility. It will use Microsoft Azure and Office 365 for cloud connectivity, along with data backup and disaster recovery.
Rick Bottiglieri, innovation manager at Yarra City Council, said the organization plans to move its existing data center operations into Equinix over the next two years as it pursues a cloud-first innovation strategy.
Equinix operates 28 data centers in the Asia-Pacific region, including three in Sydney. The company is building a fourth facility in the Australian city, at a cost of AU$121 million ($92.4m).