Data center operator Equinix has purchased four parcels of undeveloped land in Loudoun County, Virginia, with the intent of building new International Business Exchange (IBX) facilities close to the company's existing campus in Ashburn.
Interconnected indeed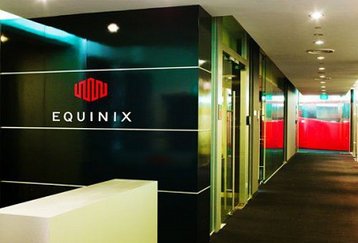 The upcoming data centers, intended to provide government and enterprise customers with network, cloud and IT services in edge areas, will constitute a further addition to the company's rapidly expanding portfolio. Equinix runs ten IBX data centers in Washington D.C. alone, covering over 500,000 square feet and representing the largest Internet exchange point in North America.
Equinix recently purchased land to build extensions on existing campuses in Ashburn, Silicon Valley and Chicago, as well as buildings intended to house IBX data centers in Amsterdam, Paris and Rio de Janeiro.
The company also acquired multiple existing data center businesses, such as the ICT-Center in Zurich and IO's UK data center. Equinix previously stated that it intends to spend another $175 million on data center construction this quarter.
Kelly Morgan, research VP at 451 Research stated that "Northern Virginia is the largest multi-tenant data center (MTDC) market in the US by operational square feet and will continue to grow rapidly, as several new facilities are expected to come online in the next one to two years.
 "The market has seen consistently strong demand, enabling providers like Equinix to fill large builds quickly. Northern Virginia not only attracts data center tenants from all over the globe interested in connectivity, but providers there serve government agencies and local businesses."