Equinix, the global interconnection and data center company, has signed power purchase agreements (PPAs)to buy enough wind energy in Oklahoma and Texas to cover all Equinix data centers throughout North America.
Earlier this year Equinix announced its commitment to 100 percent clean and renewable energy for its entire global footprint of 105 data centers located in 33 markets IT recently deployed a 342 kWp PV solar system at its SG3 International Business Exchange (IBX) data center in Singapore and is in the process of installing a 1MW fuel cell system at its Silicon Valley (SV5) data center.
These new agreements will provide a combined 225MW of capacity, bringing Equinix's total renewable energy coverage in North America to 100 percent by the end of 2016, and nearly doubling its global renewable energy, moving from 43 percent to 82 percent. Both projects will be fully deployed by the start of 2017.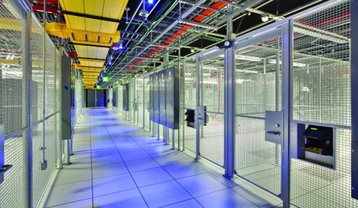 Agreements with NexEra and Invenergy 
In Olkahoma it has an agreement with an affiliate of NexEra Energy Resources, which includes the purchase of wind energy from the Rush Springs Renewable Generation Facility located in Grady and Stephens Counties, Oklahoma. The agreement will provide 125MW of capacity resulting in approximately 556,000 MWh of clean and renewable energy generated annually in Oklahoma and delivered into the Southwest Power Pool (SPP) regional electricity grid.
In Texas, Equinix has an agreement with Invenergy to buy wind energy from the Wake Wind Energy Facility located in Floyd and Crosby Counties, Texas. This agreement will provide 100 MW of capacity resulting in approximately 457,000 MWh of clean and renewable energy generated annually in Texas and delivered into the Electric Reliability Council of Texas (ERCOT) regional electricity grid.
These are the second and third PPA agreements made by Equinix in the last 60 days. In September the company announced an agreement to purchase 105MW of new solar power from SunEdison to power its facilities in California.
David Rinard, senior director of global sustainability and procurement, Equinix talking to Datacenter Dynamics said: "California is now 100 percent renewable energy and with these agreements Equinix will reach 100 percent use of renewable energy in North America by January 2017. We need to manage the process after that – wind power for example is never entirely predictable and neither is solar energy. All sustainable energy sources have to be managed. Oklahoma has the reputation for wind and storm but in fact Texas has the highest wind capacity in  the country. 
"Renewable energy has to be the future and we believe in that. But we also realise that in using renewable energy 100 percent has its difficulties - we want to manage the process by which we reach that goal to ensure that we attain it and stay at that level."