Equinix is building its fourth Italian data center in Milan, with its first phase under construction for around $51m.
Milan five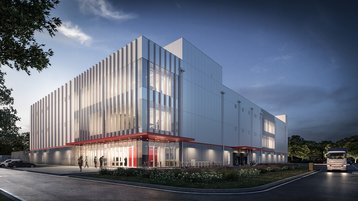 When it launches early next year, ML5 should offer around 15,000 sq ft (1,400 sq m) of colo space, and when all its phases are fully built out, it will have a total capacity of around 45,000 sq ft (4,200 sq m).
ML5 is located along the Via Caldera road which leads from the city of Milan to the nearby suburb of Quinto Romano.
The building features direct connections to the Milan Internet Exchange (MIX) and the Italian ISP TOP-IX. It will also be 100 percent powered by renewable energy.
"This latest investment shows our continued support for the Italian market as a strategic interconnection point," Emmanuel Becker, MD Equinix Italy, said.
"With this new site, we are further providing for companies in Italy looking to expand both locally and internationally. Data centers are crucial for connectivity and are at the heart of the country's economic model - especially in this critical period."
Italy has attracted large investments from cloud companies in recent months, with Microsoft investing around $1.5bn to establish a cloud region, while AWS opened its sixth European region in Italy despite the ongoing Covid-19 outbreak.