As winter blackouts loom in Europe, data center companies are boosting their diesel generator fuel supplies.
Equinix and Digital Realty confirmed to the Financial Times that they have responded to Russia's invasion of Ukraine and subsequent European energy crisis by stockpiling backup power reserves.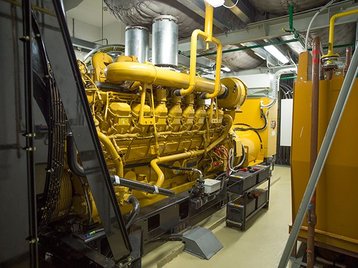 "We've been doing contingency planning since the war in Ukraine broke out," Gary Aitkenhead, Equinix's SVP of Europe, Middle East and Africa operations, said.
"We don't ever expect to have to run for more than a few hours, or at worst case a day, on diesel but we're prepared to run for up to a week."
The company usually fills its tanks to 60 percent capacity, but is now raising that to 90 percent across many of its sites.
Digital Realty said that it was buying more diesel, and establishing more priority delivery agreements with its European fuel suppliers as many of its facilities are classified as sites of national importance.
Equinix has 89 data centers in 29 cities across EMEA, while Digital Realty has more than 110 across 13 European countries.
Other sectors are also boosting diesel reserves fearing grid issues. One of the UK's largest equipment rental groups is also stockpiling extra diesel generators in anticipation of high demand going into winter.
UK telecoms company BT told the FT that it was not currently seeking more backup power for the winter, but was assessing which of its non-critical hardware could be switched off.
European energy prices have skyrocketed due to Russia's invasion of Ukraine. Natural gas prices in mid-August were 610 percent higher than the same time the year before, as measured by the Dutch TTF market.
Energy experts fear Russia is preparing to completely cut off the continent from its gas supplies, impacting around 40 percent of Europe's consumption.
Such moves could lead to widespread blackouts across Europe, as power plants cannot afford to keep operating.