Communications service provider Epsilon has announced the roll-out of new fiber infrastructure in Singapore, as part of a bid to strengthen its local reach for cloud and communication service provider customers in the Asia Pacific.
The announcement sees the addition of Digital Realty, Equinix SG2 and SG3 data centers, as well as the Keppel DigiHub and 1-Net data centers to its network. Epsilon already connects Global Switch, Equinix SG1 and Racks Central facilities.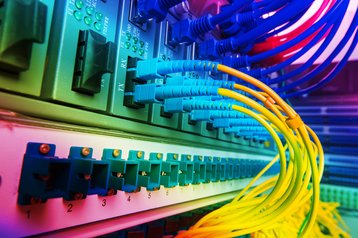 More connections
Epsilon's network in Singapore offers 100G dark fiber connectivity that is based on a ring topology with full street and building entry diversity, said Jerzy Szlosarek, the chief operating officer at Epsilon in response to a query from DCD. He also revealed plans for a mesh network, adding that the current network is based on coherent technology with the ability to scale to 9.6 Terabits.
"By rolling out new fiber infrastructure, we are extending our capabilities and offering cloud service providers a unique business model that matches their need for agility, reach and performance in their network," said Szlosarek in a statement.
"We see Singapore as a hub for cloud services in Asia with a growing community of data centers. It made sense to invest in fiber connectivity to more Singaporean data centers as it strategically valuable and in line with our vision for simplifying and supporting cloud services in Asia-Pacific and around the world," he told DCD.
There is a growing focus on establishing direct high-speed connectivity between data centers and commercial buildings in Singapore. This could probably be attributed partly to the gradual but irreversible migration of enterprises to the cloud, as hybrid cloud deployments make it more important than ever to link up multiple locations via private circuits.
Just a week ago, commercial fiber optic network provider Superloop had announced up to AUD$2M investment to connect its fiber optic network to more than 25 commercial sites in Singapore, while data center operator 1-Net said in May that it is working with both Epsilon and KVH to connect 14 other sites in Singapore as part of its data center corridor vision for the region.