Engie North America, a subsidiary of the French energy giant, has acquired Systecon LLC, an Ohio-based company specializing in cooling and water delivery equipment.
Systecon works with a wide range of mission-critical system operators, including data center owners.
"By leveraging the interconnected network of other successful Engie teams, we can expand on our unique approach to delivering modular HVAC and mechanical contracting solutions – creating a seamless, sustainable energy services model for our valued customers," Marty Tierney, president and CEO of Systecon, said.
Mechanical and electrical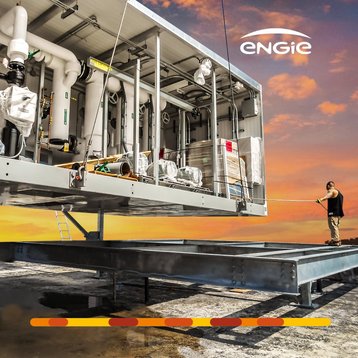 Systecon has been making hydronic systems in West Chester, Ohio, for nearly five decades. Its product range includes central plants, pumping systems, chillers and indirect evaporative cooling units.
The company specializes in equipment built in the factory and shipped on skids, rather than assembled out in the field, and claims it was the first in the industry to develop a modular chiller plant. Its flagship product is CritiChill, an indirect evaporative cooling system that promises high efficiency with minimal water use.
Last week, Systecon officially became part of Engie NA, a North American subsidiary of one of the world's largest energy companies.
"Engie North America has taken a strategic approach to integrating outstanding mechanical and electrical companies into our comprehensive energy service model. Systecon built a solid reputation across the United States, having worked on more than 5,000 projects combining a unique custom, modular design plus factory-assembly approach that accelerates construction schedules, is less expensive, and can be safer than solutions constructed on-site for customers," John Mahoney, president and CEO of Engie's Services businesses in the US, said.
"We're excited to welcome Systecon and its employees into the ENGIE North America family of companies to continue to strengthen our range of services for customers across the US and Canada."