American energy storage specialist EnerSys has announced a new range of uninterruptible power supply (UPS) batteries, designed to deliver more power while lasting up to three times longer than conventional lead-acid counterparts.
The DataSafe XE batteries have been engineered with Thin Plate Pure Lead (TPPL) technology, and can operate within an extended temperature range, making them suitable for high density data center environments.
Improving on the original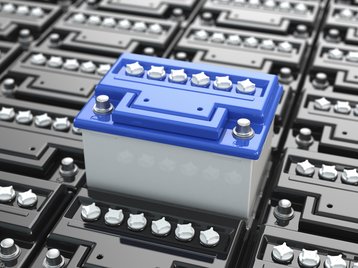 "Today's batteries must break new ground. The batteries must be capable of providing more power at shorter run times and able to operate in higher ambient temperatures, while lasting longer," said Dan Roche, marketing manager for UPS at EnerSys.
According to EnerSys, DataSafe XE are the first TPPL batteries specifically designed to meet data center requirements. They attempt to address two problems common to conventional alloyed lead acid batteries: corrosion of the lead grid in acid over time, and grid growth that results when batteries are exposed to high temperatures.
DataSafe XE batteries feature Absorbed Glass Mat (AGM) construction and pack more plates into a two-volt cell. Each plate is manufactured from high purity lead using a highly controlled fabrication process – something that reduces gas generation within the cell and extends the shelf life by as much as three times over conventional batteries.
As a result, DataSafe XE units have an extended operating temperature range of -40°F (-40°C) to 122°F (50°C), enabling users to reduce cooling costs. These properties also make them suitable for high density environments that push the temperature range up from the recommended, commonly between 50°F (10°C) and 82°F (28°C).
"DataSafe XE batteries are specifically designed to meet the needs of the evolving data center market," said Roche. "We estimate that, compared to conventional lead acid batteries, DataSafe XE batteries can reduce the total cost of ownership by up to 25 percent compared to conventional lead calcium monobloc batteries."