Communications firm ELMNTL has opened a new cloud-enabled post-production facility in Shoreditch, London.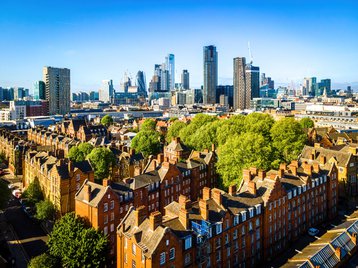 The facility has been built in partnership with Big Pic Media, who provided tech support for the local hardware, as well as Konsistent Consulting which installed and commissioned the on-prem hardware, networking, and cloud-based infrastructure. A cloud provider has not been confirmed, but as Konsistent is an Amazon Web Services (AWS) approved consulter, it is likely that the tech giant is involved.
"ELMNTL has built a facility that is extremely friendly and welcoming," said Adam Welsh, Big Pic Media director. "It has the infrastructure to allow creatives and clients to work in a flexible environment and make sure the work produced is of the highest standard, on time and on budget."
"Adam and the Big Pic Media guys were great to work with, flexible and accommodating to our changing needs and expectations during the build," said Danny Whybrow, ELMNTL founding partner.
"Our operations were up and running on schedule. We are now flat out on new projects with everything working perfectly. We look forward to bringing Adam and his team back to expand our studio facilities in the near future."
ELMNTL is a video production company in London, serving a variety of clients and sectors.
The post-production studio will be able to scale effectively by using its cloud-based creative and processor-intensive tools, for example, those used in VFX. Having scalable IT infrastructure is essential, and as many post-production houses will charge by the hour, will give ELMNTL a competitive edge.
In the last week, several UK broadcasters have announced that they will be moving their operations and post-production workloads to the cloud, including ITN and Digital 3&4, using AWS and Vena respectively.