The Finnish government has granted Elisa €3.9 million ($4.2m) in funding for the rollout of its Distributed Energy Storage (DES) solution across its network.
According to the operator, it will create Europe's largest distributed virtual power plant.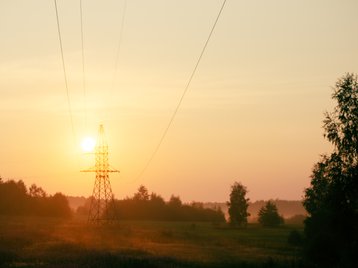 The grant will enable Elisa to target 150MWh storage capacity, with this capacity among the largest European battery storage systems even when compared to centralized grid-scale battery installations.
This funding is part of Finland's Recovery and Resilience Plan, which seeks to promote clean energy projects through renewable energy.
More specifically, Elisa's DES solution enables the operator to optimize the energy procurement of its base stations, while offering electricity grid balancing services to the local Transmission Service Operator (TSO).
Elisa's DES solution is an AI/ML-powered engine that can transform its radio access network into a distributed virtual power plant that optimizes energy management through more efficient charging and discharging of storage batteries.
The company says that this solution provides an alternative to fossil fuels, and solves the challenge around renewable energy sources that electricity grids are facing.
"It is critical for society that we have an energy supply that is affordable, secure, and sustainable, and the potential for distributed energy storage of telecom networks to contribute to this is huge," said Jukka-Pekka Salmenkaita, vice president of AI and special projects at Elisa.
"By building out storage capacity in our network and managing it in a smart way, Elisa has not only improved network resilience but also saved energy costs and contributed to the zero-carbon energy transition by facilitating storage from renewable sources. It's good for the network, good for business, and good for the planet."
The solution allows the telecom network infrastructure to provide part of its flexible capacity from base station batteries to Transmission System Operators (TSO) for grid balancing purposes, helping to facilitate the deployment of more renewable energy.
The operator has already carried out trials of its solution across 200 base stations, revealing that the trials proved that the DES solution can cut Elisa's electricity costs. Elisa received technical pre-qualification acceptance from Finland's TSO, Fingrid.