Latin American Edge firm EdgeUno has acquired Ecuadorian MSP New Access.
EdgeUno will acquire all the assets and shares of New Access and its operation in Ecuador. Terms of the all-cash deal, which is due to close in the second half of 2022, were not disclosed.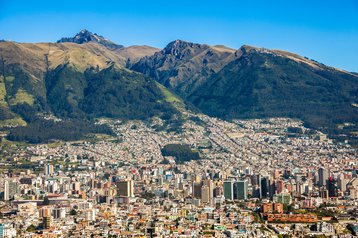 New Access provides managed services including hosting, backup & recovery, and cybersecurity services from two data centers in Quito and Guayaquil.
"We are delighted with this acquisition and have enjoyed the process and relationship we have developed with the team at New Access. Ecuador is an exciting market and New Access is a very well-known company with a strong reputation," said Mehmet Akcin, CEO of EdgeUno.
"New Access has invested in developing long-term relationships with customers in Ecuador for almost 20 years," added Paul Harris, executive president of New Access. "This transaction represents an opportunity to expand our managed service portfolio to the region and beyond thanks to EdgeUno´s leadership, resources, and expansion capacity."
Founded in 2018 and based in Miami, Florida, EdgeUno offers bare metal, colocation, and cloud services across Latin America. The company operates its own data center facility in Colombia and has a presence in more than 20 facilities across North & South America and the Middle East. It launched four facilities in Sao Paulo and Rio de Janeiro in Brazil, Santiago in Chile and Buenos Aires in Argentina in 2019.
It previously acquired Colombian company Red One in 2019, followed by Sunnyvale Networks and NuiTEC in Brazil. The company previously told DCM it plans to acquire 'six or seven additional companies' in 2022. The company recently told BNAmericas it plans to buy or build five data centers per year.
"These are small, Edge-focused, modular data centers, to bring content very close to the users," CEO Akcin said. More M&A deals are in the pipeline with three or four now at the advanced negotiation stage, he added.