Equinix, the global interconnection and data center colocation operator, has obtained clearance from the European Commission to acquire TelecityGroup plc, on condition that it sells eight data centers in London, Amsterdam and Frankfurt.
Equinix made a surprise bid for Telecity in May, putting an end to Telecity's intended merger with Interxion to create a European colocation giant. Equinix wants TelecityGroup so it can expand in European markets, but the European Commission has demanded that Equinix gets rid of eight data centers to . After these are sold, Equinix expects the transaction to close early in the first half of 2016.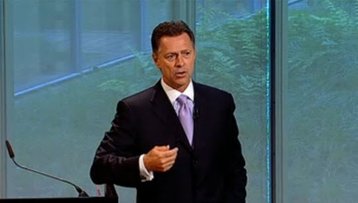 Keen to get it through
Equinix has agreed to sell more data centers than was expected, said Tim Anker of Colo-X: "It seems to have taken some negotiation, but Equinix were keen to get it througth without another review period, which would have delayed the deal by another  90 days." 
Equinix and TelecityGroup have agreed to get rid of five facilities in London: Telecity's Bonnington House, Sovereign House, Meridian Gate and Oliver's Yard, and Equinix's West Drayton data center.
Along with these, the companies are selling Telecity's Science Park and Amstel Business Park I in Amsterdam; and Telecity's Lyonerstrasse data center in Frankfurt.
In London, Equinix has "kept the jewels" of Telecity, said Anker, holding onto sites like Harbour Exchange in Docklands. The Telecity sites it is selling sold in London tend to be older ones, while the facility in West Drayton is one which Equinix acquired when it bought IXEurope back in 2007.  
Anker estimates the sell-off represents some six percent of the London colocation market, or 12 percent of the retail-only market. 
In the nine months from January-September 2015, these assets contributed approximately four percent of the combined TelecityGroup and Equinix revenues for that period, Equinix commented
When this deal is closed, and presuming no other data centers are purchased in the meantime, the combined company will operate a total of 145 data centers around the world.
Steve Smith, president and CEO of Equinix, said: "We are pleased to have received clearance from the European Commission for the acquisition of Telecity. The combination of Telecity and Equinix is a milestone in the ongoing development of our platform and will bring the benefits of greater cloud and network density to our customers in Europe and beyond."
TelecityGroup shareholders should get the final documents by the end of November, before a meeting to approve the transaction. The documents will include full details of the offer and the expected timetable of completion.
Additional reporting by Peter Judge