Auction site eBay has announced two data center builds in Nevada costing a total of $412 million, supported by tax incentives of $30 million from the state. Local business leaders predict more data centers will follow.
eBay is building a new $230 million data center in the Tahoe Reno Industrial Center, Northern Nevada, and spending $182 million to expand its data centers in Las Vegas. The two projects will employ new staff and will make eBay a neighbor of Tesla's $5 billion "gigafactory".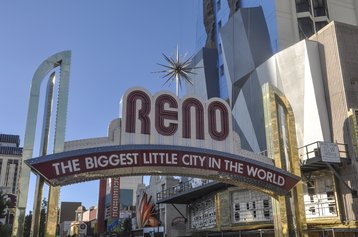 Business incentives
Dean Nelson, eBay's vice president of global foundation service, said the firm chose to expand in Nevada because of the state's data center business incentives, data resources and cloud capabilities, speaking at an event held by Edawn (the Economic Development Authority of Western Nevada), according to the Reno Gazette-Journal.
The new data center will be close to the $5 billion Tesla battery factory, which plans to produce 35GWh of lithium-ion battery capacity per year by 2020. 
The $230m Northern Nevada site will employ 50 people by the end of the first year, at an average wage of about $20 per hour. By contrast, the $182 Las Vegas expansion will only need two new staff, albet at an average wage of $36 per hour, according to Associated Press reports. 
The government incentives are working, said Mike Kazmierski, president and CEO of Edawn: "There is no doubt that our economy is recovering and we are on the cusp of a truly new economy. Over the past few years, these announcements have driven our unemployment rate to below 6 percent (an 8 year low)."
"If we didn't have our incentive program, it would be very difficult to recruit a lot of those companies," Stan Thomas, Edawn's vice president of business development told KTVN-TV. "eBay for example, if the incentives weren't there, they've been waiting for that to happen, now they're starting to come here. So you're going to see more data centers move here, more tech companies move here."