The Eastern Band of Cherokee Indians hopes to build a 100,000 sq ft (9,290 sq m) data center in Cherokee County, North Carolina for $100m.
The Tribal Council approved legislation that instructed the EBCI Commerce Division and the EBCI Office of the Treasurer to secure "financing options" within the next 120 days.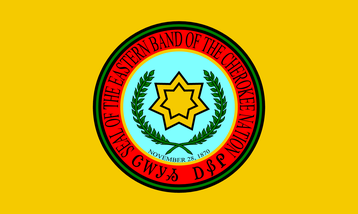 Better than casinos
Local publication Cherokee One Feather reports that Atlanta-based RTECH Group conducted a feasibility study for the project, with CEO Todd Richard telling the council: "In looking at the space, we decided there was ample and efficient space to build up to a million square feet on the property just southeast of the casino."
He continued: "What we can do is allocate phases so the money wouldn't be spent day one. We'd have available funds. So, what happens, many times, with these data centers is before you're fifty percent done with the build-out, you'll already have under lease fifty percent or more of the available space."
"What that does is trigger an expansion, and what we want to do is have funds available enough so that when that trigger expansion occurs within the first six to eight months, the Phase B could be constructed. That's the other half of the 100,000 square feet."
Big Cove Representative Teresa McCoy called the proposed facility "one of the first projects that I have seen come across the table that was geared specifically for employment for tribal members. We all saw what happened with the casino.
"We all saw what happened with other projects. This is a new, modern way to provide manufacturing, and our people will have an opportunity, if they want it, to have probably some of the finest jobs in the world."
Yellowhill Representative B. Ensley added: "We need to diversify this Tribe, and I support what you're doing 100 percent."
Last year, the Navajo Nation Tribal Council's Nova Corp opened a colocation data center in Albuquerque, New Mexico to sell to the government and other clientèle.