NTT Com subsidiary e-shelter has opened its first data center in the Netherlands.
The carrier neutral Amsterdam data center will have a capacity of up to 40MW over a 16,000 square meter (172,200 sq ft) campus. The German data center operator announced plans to build AMS1 last March.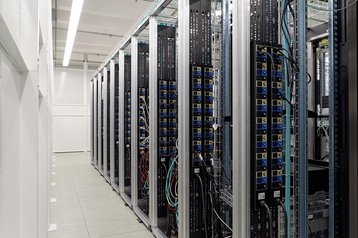 Netherlands expansion
E-shelter's AMS1 data center marks NTT Com's 21st data center in Europe and contributes to the company's 400MVA power capacity across the continent.
Rupprecht Rittweger, CEO of e-shelter, commented: "As a market leader in Europe we are continuously expanding our business with our market entry in Amsterdam and ongoing developments such as London and Madrid."
Amsterdam is one of Europe's most active data center markets, along with Frankfurt, London and Paris – the four cities are popularly known as the FLAP markets.
NTT Com acquired e-shelter in 2015, with the deal establishing it as one of the largest data center operators in Europe.
As well as its German sites in Berlin, Bonn, Hamburg, Frankfurt and Munich, e-shelter operates data centers in Zurich, Switzerland, and Vienna, Austria.
As a subsidiary of NTT Communications, e-shelter is part of a global network of data centers covering more than 20 countries and over 400,000 square meters of data center space.
NTT Com itself a subsidiary of Nippon Telegraph and Telephone Corporation, the largest telecommunications company in the world by revenue, part-owned by the Japanese government.