Electronic payment and banking solutions company ACI Worldwide has opened its European data center in Limerick, Ireland.
The fully redundant facility will add 50 jobs to the region, in addition to the company's existing team of nearly 100.
Ireland gets yet another data center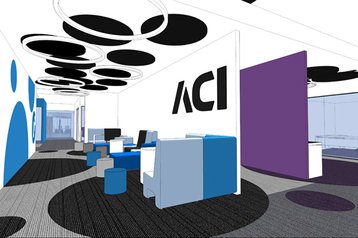 "We are very excited about our new European data center and the tremendous overall opportunities for ACI in the region, which is testament to our great team and our powerful Universal Payments offerings," Phil Heasley, ACI CEO said.
"As more organizations embrace private cloud solutions to gain a competitive edge, they're turning to ACI."
The agency responsible for the attraction and development of Foreign Direct Investment in Ireland, IDA Ireland, was involved in securing the 50 new jobs. 
IDA CEO Martin Shanahan said: "It is great to see this company, which has been extremely successful in Ireland and across Europe, continue to grow and develop its operations here in Limerick. Supporting established companies like ACI is a key focus for IDA."
Other political figures were also in attendance, with Minister for Jobs, Enterprise and Innovation Mary Mitchell O Connor T.D. saying: "This new project, involving the construction of a new data center in Limerick, is exactly the type of value added project we are pursuing.
"Hosting a data center is a commitment for the long-term, given the scale of the capital investment involved. Ireland has attracted data centers from virtually all the major players over recent years and this is testament to Ireland and our agencies involved."
Minister for Finance Michael Noonan T.D. added: "A further 50 jobs and increased physical infrastructure is testament to ACI's confidence in Limerick and its highly skilled workforce."
While Minister for Employment and Small Business Pat Breen T.D. continued: "It is important that we continue to pursue opportunities for investment and job creation across all rural Ireland."
Ireland has seen huge investment from data center operators, who have been attracted by low taxes, strong privacy and good fiber links. Apple has a major data center project under way, as does Facebook, and Amazon.
Google has already opened two facilities in Ireland, while Alibaba has shown interest in coming to the nation.