Duncan Clubb has joined Cambridge Management Consulting as a senior partner, focused on data centers, Edge, and cloud.
Clubb was previously the head of CBRE's digital infrastructure advisory, data center solutions.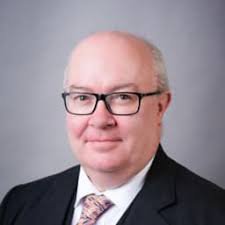 "Duncan is well known across the data center industry, and he brings a wide range of digital transformation, Edge, cloud, and network expertise to our portfolio," Cambridge MC said. "He has worked on a number of large innovative transformation projects for global banks and the Bank of England."
Clubb also spent four years as the technical director of the Data Centre Alliance and five years as the CTO of CS Technology.
His new corporate home is a digital consulting firm based in Cambridge, London, Paris, and Tel Aviv. It provides consulting on strategy, corporate and business development, sales and marketing transformation, management system implementation, ICT procurement and sourcing services, and executive search.
Earlier this month, Cambridge MC announced that Amal Kotecha would be joining the team as a technology specialist, after several years as a network and information security consultant at INEOS.