Dubai Airports has opened a modular data center at Dubai International, built by Chinese telecommunications giant Huawei.
The facility has received Tier III Facility certification from Uptime Institute, testifying that it is concurrently maintainable and allows for planned maintenance without disrupting the operation of IT hardware. Although it has been claimed as the first modular facility to win this accolade, an earlier facility built for T-Systems in Spain, received Tier III Facility certification in March 2014. 
"It is one of the most advanced and unique Tier III certified data centers in the world that will ensure highest levels of availability, maintainability, resiliency and seamless business continuity," said Alaa ElShimy, managing director and vice president at Huawei Enterprise Middle East.
400 days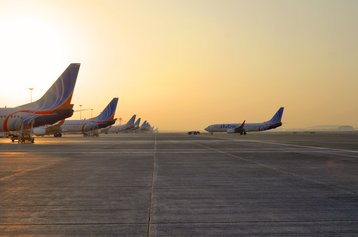 Dubai International Airport is the biggest civil aviation hub in the region. It required a new data center to host its private cloud environment, and Dubai Airports says it has worked closely with Huawei to design and build the facility.
Modular data centers can be constructed in a fraction of the time it takes to erect a traditional facility, and can be easily shipped to areas where building a permanent data center is impractical.
The project was announced in October 2016 and delivered in just over 400 days to coincide with UAE's month of innovation in February.
"With over 240,000 passengers and 1,100 flights per day, zero downtime and hundreds of internal and external systems to manage, high reliability and resilience are critical requirements for Dubai Airports' business technology infrastructure," said Michael Ibbitson, EVP at Dubai Airports.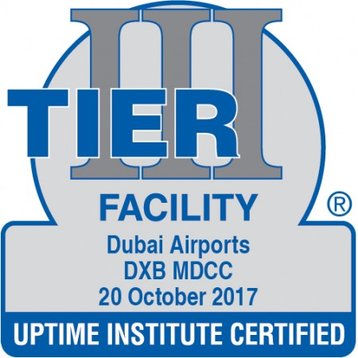 "This center boosts our operational efficiency and powers our ability to grow, innovate and enhance the customer experience."
The data center is the first of two planned modular facilities to be built by Huawei. Once the second is online, the sites will be linked with high-speed fiber to enable advanced backup and disaster recovery functionality, although no date for the expansion has been set.
Update: Since this story was published, DCD has been reminded that a modular facility owned by T-Systems at Cerdanyola, Spain, received Tier III Facility certification in March 2014. The facility was designed by Spanish design firm PQC, built by Emerson Network Power (now Vertiv) in Croatia, and then shipped to Spain for installation