Dolphin Telecoms has been awarded a license to operate as Zimbabwe's first mobile virtual network operator (MVNO).
The Postal and Telecommunications Regulatory Authority of Zimbabwe (POTRAZ) this week granted Dolphin the license.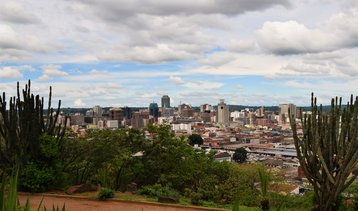 According to the Zimbabwe Mail, the MVNO has secured a wholesale arrangement with one of Zimbabwe's three mobile network operators (MNOs), however, the name of the partner was not disclosed.
Dolphin's network is set to be built on the partner's extensive backbone, with a commercial launch penciled in before the end of this year, and is expected to serve a large coverage area.
Various reports note that Dolphin has invested $15 million in its Zimbabwe launch, and is keen to target the financial services sector with a range of service bundles.
Dolphin's partner for mobile services could be any of the three main operators in Zimbabwe, which are Econet Wireless Zimbabwe (EWZ), NetOne, and Telecel.
Telecel, which is the smallest of the three, was recently placed under corporate rescue to prevent the company from liquidation, with a high court filing noting has liabilities of ZWD $24bn (about $66.3m).
Telecel claims to serve 1.75 million mobile customers, which is significantly less than the 11.8 million customers that EWZ has, while NetOne has an estimated 4.4 million.