The US Department of Defense expects to nearly hit a 2018 goal of moving 960 systems to the cloud and closing 60 data centers by the end of fiscal 2021.
Instead, it will reach 80 percent of the goal by this year, with the rest expected to be shifted sometime next year.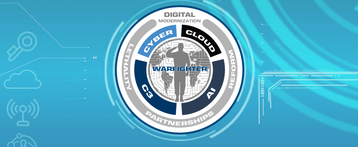 The 2010 Federal Data Center Consolidation Initiative (FDCCI) and the 2014 Federal Information Technology Acquisition Reform Act (FITARA) led to the closure of thousands of data centers - with 'data center' being redefined in 2016 to include smaller sites - bringing over $1 billion in savings, but not going far enough, or fast enough.
In August 2016, the government finalized its Data Center Optimization Initiative, which laid out further plans for greater efficiency and a shift to the cloud, with FITARA remaining in force.
By 2021, the Government Accountability Office found that the US government had closed 6,250 data centers, saving $6.24 billion. But it added that the DoD was the worst-performing agency under the DCOI year after year, despite setting up a specific data center closure team.
"Since 2010, the DoD has closed over 1,400 data centers with hundreds more scheduled to close as systems continue to migrate to more effective, efficient and secure environments," Danielle Metz, the DoD deputy chief information officer for information enterprise, said during ATARC's digital transformation event.
"In late 2018, my office focused on cloud adoption in data center consolidation with 14 defense agencies and field activities, as part of DoD's IT reform activities. We started this initiative in earnest with a goal of moving 960 individual systems to targeted cloud environments, and closing 60 data centers by the fourth quarter of fiscal 2021. Today, we have completed 80 percent of our goal on target and have action plans in place to complete the remaining 20 percent by next year."
Earlier this year, the DoD said that it had to delay the closure of six data centers due to litigation delays related to the Joint Enterprise Defense Infrastructure cloud initiative. AWS successfully got the $10bn contract killed - instead of starting in late 2019, the whole contract is being rearchitected under the Joint Warfighter Cloud Capability (JWCC) contract.