The US Department of Defense (DoD) is seeking pitches for a security upgrade at its data center in Hawaii.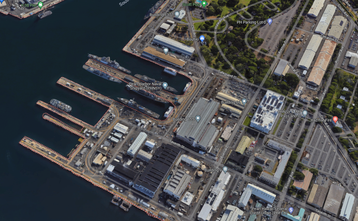 The contract offer was published on August 14, giving companies three weeks to pitch their solutions for the DoD's facility.
The solution needs to upgrade the Defense Information Systems Agency Pacific Field Office or Hawaii data center (DISA PAC) security system's head-end servers, the Access Control System (ACS) to include door lock and release components, and a Closed-Cicuit Television (CCTV) system including cameras, monitors, and Network Video Recorders (NVRs).
The requirements are specified by the contract to include "current DISA approved software, virtual access to the three Remote Switching Terminals (RSTs) 24x7 Remote Technical Assistance, next business day advance hardware replacement, [and] Tier 2 support for one year."
The security system must work alongside those at the other nine core DISA data centers, which the DoD has standardized as the Lenel OnGuard Security System to enable constant access. According to an attached document, the decision to use a single-brand security system across the sites will save the DISA around $3 million in operations and maintenance costs.
The exact location and details of the data center have not been shared, though it is likely at the Joint Base Pearl Harbor-Hickham site, where several DoD buildings are located.
Last year, a contract was put out to install a raised floor in the Hawaii data center. In the attached solicitation and QA document, it says that the data center is split between two rooms - room 164 and 189 - and uses a combination of chilled water Liebert/Vertiv and Compu-Aire computer room air handlers.
The site gets its secondary power from an alternate electrical distribution bus and is configured with two separate paths to a backup generator.
Earlier this year, DISA was looking to launch a private classified cloud in Hawaii, likely based at the DISA data center, the beta effort towards this dubbed as "Stratus."