Storage giant Seagate will work with DNA-based digital data storage and computation company Catalog Technologies on researching new technologies.
The companies will work on "several initiatives" to make scalable and automated DNA-based storage and computation platforms.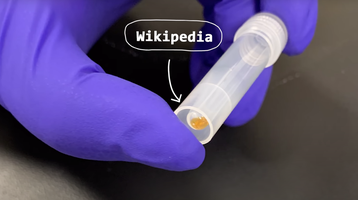 Catalog uses the four compounds that make up the base pairs of DNA - adenine, cytosine, guanine, and thymine - to encode information onto synthetic strands. This can be used for dense data storage, and potentially for computation.
But its current proof-of-concept system, called Shannon, is the size of an average family kitchen. Miniaturizing the technology would be a critical commercialization step for Catalog, and it hopes HDD and SSD company Seagate will be able to help it get significantly smaller.
The partnership will use Seagate's 'lab on a chip' technology to reduce the volume of chemistry required for DNA-based storage and computation.
Tiny droplets of synthetic DNA can test chemistry at significantly smaller levels, the companies claimed. The droplets will be processed through dozens of reservoirs on the Seagate platform.
The individual reservoirs of DNA are mixed to produce chemical reactions, which ideally can be used to complete computing functions.
"Collaborating with an industry leader like Seagate will help speed our ability to advance DNA storage," Hyunjun Park, Catalog CEO, said.
"In addition to DNA storage, Catalog has already discovered the means to incorporate DNA into algorithms and applications with potential widespread use cases, including artificial intelligence, machine learning, data analytics, and secure computing. This work with Seagate is essential to eventually lowering costs and reducing the complexity of storage systems."
Ed Gage, VP of Seagate Research, added: "We are excited to collaborate with Catalog. Their leadership in DNA-based storage and compute, combined with Seagate's long history of bringing innovative storage solutions to market, has the potential to accelerate the development and deployment of DNA-based solutions to address the challenges of the rapidly expanding datasphere."
More in IT Hardware & Semiconductors