Dish Network has defended its request for additional time to buy 800MHz spectrum from T-Mobile.
In doing so, the company has also hit back at T-Mobile's opposition to its request, as first reported by Fierce Wireless.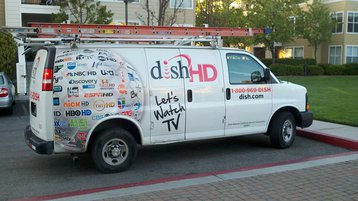 As part of T-Mobile's merger and acquisition of Sprint in 2020, the operator agreed to sell its 800MHz spectrum to Dish.
But late last month Dish requested both the court and the DOJ grant a 10-month extension to exercise its option to buy the spectrum, saying that it needs more time to raise the funds.
Dish argues that refusing to modify the terms of the "Final Judgement" of this agreement would harm the public interest because the spectrum is an important component of its 5G network.
This prompted T-Mobile to call the request for an extension "unfair to T-Mobile," and "contrary to the public interest."
Dish hit back in court last week. "T-Mobile's cavalier attitude toward unprecedented interest rate hikes notwithstanding, the global financial turbulence resulting from the Covid-19 pandemic and a war in Europe was certainly not foreseeable by Dish when the Division commenced this action in mid-2019. But those events have seriously impaired Dish's ability to close the purchase of the 800MHz spectrum licenses in the near term."
"The 800MHz frequencies are instrumental to reducing Dish's marginal costs because they will help avoid network congestion – a key driver of costs," the company added. "If the 800MHz licenses were to go to another buyer, Dish would not be able to simply buy other low-band and uplink spectrum at its convenience."
Potential buyers are reportedly lining up to swoop in for the spectrum, including engineering firm Burns & McDonnell.