T-Mobile has outlined its opposition in a Washington D.C. court for Dish Network to be granted an extension for the purchase of T-Mobile's 800 MHz spectrum.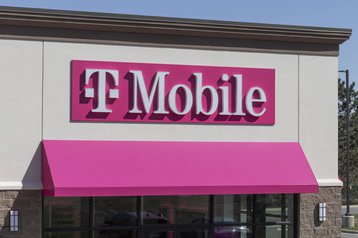 As reported by Inside Towers last week, Dish has requested both the court and the DOJ for a 10-month extension (from August 31) to exercise its option to buy the spectrum, citing it needs more time to raise the funds.
Earlier this month, Dish requested to buy the spectrum, which is expected to be worth around $3.6 billion.
As part of T-Mobile's merger and acquisition of Sprint in 2020, the operator agreed to sell its 800MHz spectrum to Dish.
Dish argues that refusing to modify the terms of the "Final Judgement" of this agreement would harm the public interest because the spectrum is an important component of its 5G network.
In June, Dish reported that it had hit its 5G broadband coverage target set by the Federal Communications Commission (FCC), as the company extended its coverage to over 70 percent of the US population.
However, T-Mobile has hit back at the request for an extension in court.
"Dish's motion boils down to this: Interest rates are about five percent higher now than they were three years ago, meaning that the cost of financing a $3.6 billion purchase would be about $180 million more per year than in 2020. This higher interest, according to Dish, prevents it from 'responsibly' financing the acquisition of the 800 MHz spectrum licenses at issue right now, but Dish speculates that the situation may get better in ten months," said T-Mobile.
The carrier notes that under the license purchase agreement in the "Final Judgement," that allowed it to acquire Sprint requires Dish to buy the 800 MHz spectrum licenses within five business days of FCC approval. T-Mobile claims, that if that doesn't happen, then it's required to auction this spectrum.
T-Mobile also stated that the request for an extension is "unfair to T-Mobile," and "contrary to the public interest."
Potential buyers are reportedly lining up to swoop in for the spectrum, including engineering firm Burns & McDonnell.
B&M has committed "to leveraging the nationwide spectrum for targeted community benefit, enabling critical infrastructure operators like electric utilities to deploy wireless broadband networks."
The company has also disputed whether Dish is likely to ever purchase the spectrum.