Two data centers are set to be built on the island of Luzon, the Philippines.
The Philippine News Agency said this week that President Ferdinand R. Marcos Jr. "welcomed the planned establishment of two hyperscale data centers in Luzon."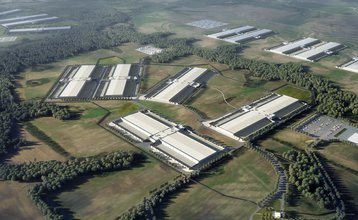 Infrastructure development firms ENDEC Development Corp. and Diode Ventures are the two parties looking to develop on the island, the largest in the country and home to Manila.
Endec Group is a Manila-based construction and engineering firm. Diode, a subsidiary of Black & Veatch, is a renewable energy project and data center developer. Diode is reportedly the development partner of ENDEC Development Corp.
The two companies are reportedly in "ongoing negotiations" to develop in Tarlac province and New Clark City. New Clark City is located more than 100 km north of Manila.
Further details about the developments weren't shared, and neither company has made an official announcement.
"This is important for us. We're left behind when it comes to digitalization. That's why the push for data centers, fiber optics, and satellite is one of our priorities," President Marcos said.
Presidential Communications Office (PCO) secretary Cheloy Garafil said ENDEC is committed to starting the project in the first quarter of 2024 and will work with a local renewable energy company for its electricity requirements to support 700MW of data center operations.
"According to ENDEC, it would secure separate energy sources to ensure that the country's power grids will not be affected by its operation," the PCO chief said.
While it has developed solar parks in Taiwan and Japan, Diode's data center developments have largely remained in the US until now. The company has several data center parks in development in Missouri, and recently added plans for a 'Rolling Pebble Technology Park' in Aurora, Colorado, to the east of Denver.
The company said the 320-acre park offers "a valuable and exciting location for your next data center campus."