Developer-focused cloud service provider DigitalOcean has moved into its first data center in Bangalore, India, and has opened up the region to developers.
Previous expansions included the company moving into a TelecityGroup AMS2 facility in Amsterdam and an Equinix data center in Singapore. Pricing in all locations remains the same, with SSD cloud servers starting at $5 per month.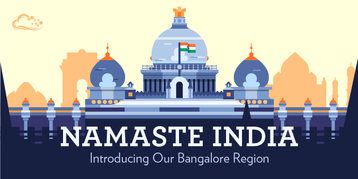 Indian ocean
DO has its eyes firmly set on capturing a chunk of the Indian market, if recent moves are any indication. In April, it secured $130 million in credit to expand its business, and in May the company hired Amazon India head of seller marketing Prabhakar Jayakumar to lead its efforts in the region.
Along with the Bangalore move, DigitalOcean has partnered up with India's National Association of Software and Services Companies (NASSCOM) to offer $10,000 in cloud credits to start-ups incubated, funded and assisted through the NASSCOM 10,000 Start-ups initiative.
"This collaboration is a proud moment for us as it gives us an opportunity to enable entrepreneurs in India to create companies and chase their dreams, by lowering the barrier of entry through simplifying the complexities of cloud infrastructure," Jayakumar said.
As for future locations, DigitalOcean co-founder Moisey Uretsky gave hints in the comments section of the announcement: "We've been continually investigating also opening a region in Brazil but thus far the logistics challenges remain high… Russia is also a very interesting geography however still a bit complex at the moment."