East African data center firm iColo has launched a new facility in Maputo, Mozambique.
The Digital Realty-owned company this week announced the opening of its MPM1 data center in Maputo.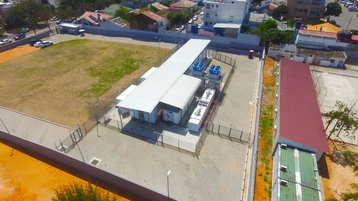 The 9,500 square meter (102,250 sq ft) campus is located in the heart of Maputo on Avenida Lenine. In its first phase, MPM1 provides approximately 350 sqm (3,770 sq ft) of net rentable space, enough capacity to host approximately 80 racks.
"We are committed to enhancing internet connectivity in Mozambique by establishing this new facility, especially with the advent of new high-capacity cable systems landing along the coast of Mozambique. We are very excited about the growth potential of this market," said Ranjith Cherickel, CEO at iColo.
Icolo.io became part of Digital Realty after Interxion took a controlling stake in the company in 2019. In October 2021, Digital Realty announced its existing joint venture with Pembani Remgro Infrastructure Fund had closed on the acquisition of a land parcel in the city for $3 million
iColo's Maputo facility will be the local landing point for critical equipment for the Meta-led 2Africa cable system.
"This new data center is a significant milestone in the development of the internet in Mozambique, bringing high-quality, reliable colocation solutions with a longstanding record of operational excellence. This highly connected campus will provide a bedrock for strong data growth in the country and on the entire African continent," said Jose Almeida, general manager, iColo Mozambique.
iColo operates three data centers in Kenya; one in Nairobi and two in Mombasa.
Raxio broke ground on a 250-rack facility in Maputo in September 2022.