Digital Realty Trust subsidiary Digital Western Lands has submitted plans to build a data center campus in the Dulles International airport area - otherwise known as 'data center alley' in Loudoun County, Sterling, Virginia.
The 'Digital Dulles' project would see the erection of several data centers and substations on the 433-acre property, which Digital Realty signed a letter of intent to acquire for $236.5 million from the Metropolitan Washington Airports Authority (MWAA) back in September 2018. The news was first reported by the Loudoun Times.
Making Dulles even more digital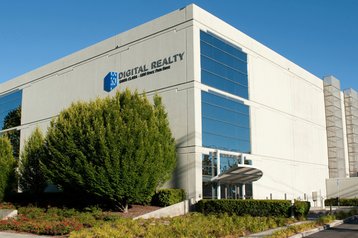 Construction on the Old Ox Road site is subject to approval by the Army Corps of Engineers on the basis of it meeting the requirements set out in the state's Clean Water Act. The organization is calling for public comments on the project to be made before August 11th.
Digital Dulles would impact 4.91 acres of palustrine forested wetlands (PFO), 0.56 acres of palustrine scrub/shrub wetlands (PSS), 1.51 acres of palustrine emergent wetlands (PEM) and 420 linear feet of stream channels.
If it is approved, Digital Realty's campus will neighbor a 100.18-acre property purchased by AWS last year, where the Internet giant plans to build a 1.75 million square foot (162,600 sq m) campus.
The site is near numerous other data center facilities, with the world's largest data center market featuring around 18 million square feet of data center space.