Data center and colocation provider Digital Realty has opened Digital Osaka 1, its first data center in Japan. 
In addition to the 93,000 sq ft (8,640 sq m), 7.6MW facility, the company has acquired adjacent land for a Digital Osaka 2 data center.
A new home in Chome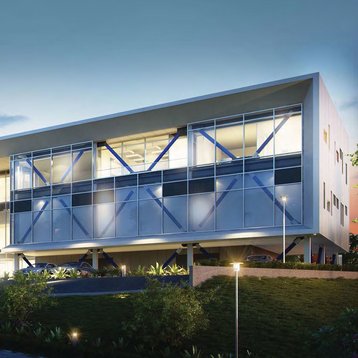 "We are very excited to open our first data center in Japan, expand our global network, and provide critical infrastructure for our customers with IT deployments in Osaka," Edward Higase, MD of Digital Realty's Asia Pacific business, said.
"Digital Osaka 1 was fully leased prior to the official opening, a reflection of the strong demand in the Japanese market for Digital Realty's comprehensive data center solutions."
Digital Realty's CEO A. William Stein added: "We are very pleased to expand our footprint in Osaka and to continue building upon our relationships and community in this global financial and colocation hub." 
The data center is located 20km from the city center at 8-1, 5 Chome, Yamabuki, Saito, Ibaraki-shi, Osaka. 
Yoichi Fukuoka, Mayor of Ibaraki City, welcomed its opening, adding: "For our city planning and the continuous progress of Saito as a base for research and development, we consider this a very meaningful development. Through this opportunity, we hope that Digital Realty will expand its global data center platform and further advance it worldwide."
Osaka as a whole has a population of some 20 million, and a GDP of approximately 80 trillion yen.($717bn).