Digital Realty is offering an open provisioning system, beginning with a deal that lets customers click to buy connectivity on Zayo networks.
The deal is the first to be put in place based on PurePort, a cloud provisioning company Digital acquired in March. In future, the PurePort technology should enable Digital to integrate new provisioning systems for things like cloud storage. Perhaps more importantly, it should make it possible to tie together the potentially-incompatible provisioning systems of its multiple acquisitions worldwide, including the Cloud Connect service from EMEA's Interxion.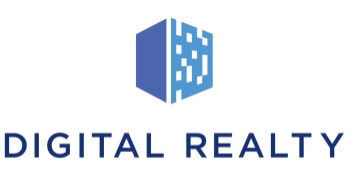 One fabric to rule them all
"With our software, we can execute beyond the cross connect," said Digital Realty CTO Chris Sharp. "We're aligning with Zayo through software, to allow customers to click to procure connectivity across global platforms."
The claim is (perhaps dispiritingly) similar to the ones big data center service providers have been making for years. For instance Interxion's Cloud Connect service, mentioned above, was launched back in 2014, with promises which were scarcely less ambitious, based on the hope the software defined networking (SDN) could provide customers with flexible network services.
This time, Digital Realty says it's cracked the problem, and the Zayo network capacity deal is just the first of many super-easy provisioning deals PurePort can offer. In future, other resources like storage could be delivered in the same manner.
However, Sharp was at pains to point out this is a different strategy than Equinix's plan to use its Packet acquisition to offer network provisioning and bare metal infrastructure as a service.
"We don't want to compete with our customers," he said. "We would rather partner with customers that do storage or other services." In all cases, services provisioned by PurePort from Digital's worldwide data center footprint, will be actually delivered with partners from among Digital existing ecosystem.
"If we offered bare metal servers, it would be hard to stay relevant," said Sharp, explaining that the storage and server platforms evolve rapidly, and a bare-metal service offered with hardware from Digital might result in customers getting trapped on an out-of-date platform.
"If I did this with our own storage and a new DPU showed up, our customers would be locked in. It's in our customers' interest for us to integrate with them. Optionality and simplicity are core to our services."
Beyond obvious generic resources, he suggested that Digital might eventually offer click-to-procure services for AI and other functions.
The offering is the first to meet an interconnection "manifesto" building on its PlatformDigital offering launched in 2019, which it describes as a "fabric of fabrics" where Digital develops a data center interconnection fabric into which other services can be integrated.
The promises are ambitious of course. This will "unlock trapped value and remove legacy barriers to digital transformation," and "align the hybrid IT and security considerations of multinational enterprises."
However, they do sound very much like the promises made at Interxion's Cloud Connect launch in 2014, remolded in the jargon of 2021. It remains to be seen whether in seven years' time we hear them again.