Digital Realty has closed a $135 million 10-year mortgage on the Westin Building Exchange in Seattle, Washington.
The Internet exchange is owned in a 50/50 joint venture partnership with Clise Properties, and is home to companies including Sabey Data Centers, Green House Data and Apvio.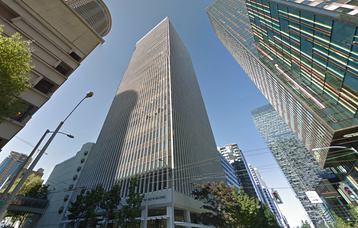 Down payment
The new financing has interest at a fixed rate of 3.29 percent per year until June 2027, with the company only paying interest until that point, and the full amount afterwards. It replaces an existing $101 million secured loan with an interest rate of 6.37 percent that matures in September 2017.
 "The strong interest in this mortgage loan reflects both the growing demand for data centers as an asset class from debt capital providers, as well as the significant value creation at the Westin Building under the stewardship of Digital Realty and Clise Properties," Andrew P. Power, Digital Realty CFO, said.
"This opportunistic refinancing enables us to extend our debt maturity profile at an attractive cost as we continue to prudently fund the growth of our global portfolio. We are pleased with the significant interest from the lending community across numerous institutions, and to work exclusively with Wells Fargo Bank, N.A. and Credit Suisse as originators."
Digital Realty is currently set to merge with DuPont Fabros Technology in a deal valued at approximately $7.6 billion. Should it go ahead, the combined company will have 157 facilities under management.
DFT plans for another six data centers to be operational over the next year, located in Ashburn, Chicago, Santa Clara and Toronto