Digital Realty Trust has closed a deal with an unnamed cloud provider which has fully occupied the first phase of its data center in Osaka. The center occupies 8,271 sq metre (80,000 sq ft) at a facility 20km from the Japanese city.
The company's CEO William Stein revealed the deal in the company's Q1 2016 financial report. He said, "Leasing activity included a multi-megawatt lease with a hyper-scale cloud service provider in Osaka, fully leasing phase one of our first project in Japan. We also announced that we entered Germany with the acquisition of a six-acre land parcel."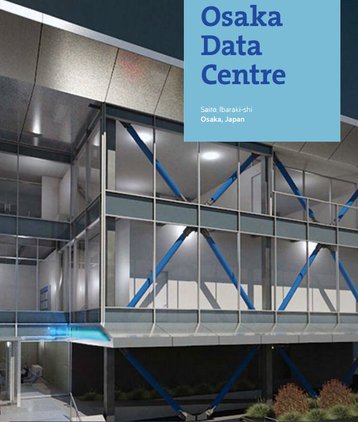 Whole phase taken
The first-phase deal for half of its Osaka provision has come at a time of growth for Digital Realty which closed a deal to buy Telx for $1.9billion last October and this has massively boosted its presence in the US and given Telx a global reach it lacked before.
"Data center demand remains robust, driven by a rapidly growing trend towards corporate IT outsourcing, Stein added. "Our activity in Germany and Japan underscores the importance of scale and a global platform in providing data center solutions to meet customers' needs around the world."
Plans for the Osaka center were announced in late 2013 when it bought the 15,000 sq metre (160,000 sq ft) for $10.5 million for the 15,000 sq m site. The company started work in April 2015 and offers multi-rack, cage and private suites configurations ranging from 2kW to over 2,400kW.
Digital Realty has deployed its [email protected] Data Centre Suites topology optimized for Japan's climatic conditions with a focus on flexibility, reliability and energy efficiency.