Digital Realty Trust has completed its latest data center in Dallas, adding 70,000 sq ft of raised floor space to an existing campus in Richardson, Dallas Business Journal reports.
The site, located north of the state capital, has also seen the addition of a 33,000 sq ft equipment yard.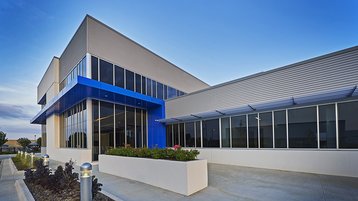 Growth in speculation
The journal reports that the Dallas-Fort Worth market is experiencing an extraordinarily high level of speculative data center development.
"There are few markets with speculative large scale data center development taking place in the United States," Rick Drescher, managing director of technical services for Savills Studley in New York, told the publication.
"It is interesting to see hundreds of millions of dollars in speculative data center development," Drescher said. "It shows you the sentiment of the growth opportunity in Dallas-Fort Worth and the expectation that there will be a lot of demand."
Dallas-based DataBank Holdings is expanding its own facility located within Digital Realty's Richardson campus, adding an extra 16,000 sq ft of space to the 50,000 sq ft data center. It has embarked on the expansion just two-and-a-half years since construction of the site finished.
The data center was developed to take advantage of dual feed underground power, with redundant electrical systems and secondary power through 2MW generators.
Equinix agreement
Digital Realty yesterday (July 6) announced it had completed the purchase of eight European data centers from Equinix for about $874 million. The European Commission set the sale as a condition for approving Equinix's purchase of TelecityGroup plc, which closed in January 2016.
Equinix also agreed to purchase Digital Realty's operating business in St Denis, Paris, including its real estate and data center facility in the French capital. The sale is expected to close in Q3 2016.