The merger between one of the largest data center operators in the world, Digital Realty, and a major US data center operator, DuPont Fabros Technology, is complete.
First announced in June, the $7.8 billion all-stock deal creates a combined company with a portfolio of 157 data centers and a market cap of $25.2 billion - making Digital Realty the world's eighth-largest real estate investment trust (REIT) by valuation.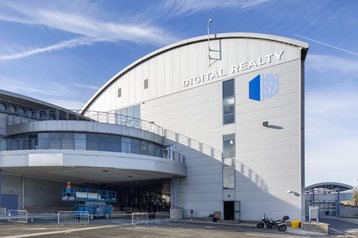 A cold dose of realty
DuPont Fabros brings with it 12 data centers in Ashburn, Virginia, Chicago and Santa Clara, as well as a development project in Toronto and land parcels in Phoenix and Oregon that are planned for development.
"This highly strategic and complementary transaction further expands our product offering, and solidifies our blue-chip customer base," Digital Realty's CEO A. William Stein said.
"This deal is consistent with our investment criteria and is likewise consistent with our strategy of offering our customers the most comprehensive set of data center solutions, from single-cabinet colocation and interconnection, all the way up to multi-megawatt hyperscale deployments."
When the move was first announced, David Liggitt, president of information service datacenterHawk, wrote in an op-ed for DCD: "The merger will further separate Digital/DuPont from other competitors and give them increased opportunities with Fortune 500 companies.
"This is a big event in the data center industry and provides benefits for the new Digital Realty/DuPont Fabros for several reasons."
Those reasons include an increased presence in major US markets, as well as the fact that "DuPont Fabros made a bet on large, wholesale transactions several years ago that paid off," helping it attract hyperscale cloud users.
Now that the merger has closed, Digital Realty has appointed former DuPont Fabros board members Michael A. Coke and John T. Roberts, Jr. to its board of directors.