Digital Realty has purchased an 805,000 sq ft Chicago site on which it plans to build its second data center in Franklin Park. The Franklin Park location is just west of its first data center campus in the city's northwest suburbs, called Digital Chicago, according to Crain's Chicago Business.
Digital Realty plans to build a data center that could be as big as its existing 1.1 million sq ft data center campus, according to John Schneider, Franklin Park's director of community development and zoning. "We're pretty pumped about it," Schneider said. "This is especially good because it diversifies the economy, it diversifies the buildings."
The newly purchased site formerly housed a television assembly plant for US telecoms company Motorola. French multinational Schneider, which specializes in energy management for data centers, has met with Digital Realty employees to discuss the new property, according to Crain's Chicago Business.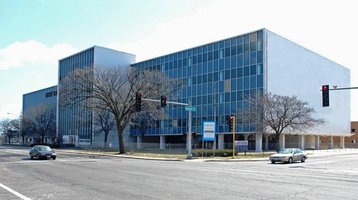 High demand
Digital Realty operates two data centers in Chicago, on East Cermak Road and South Federal Street, and its first Franklin Park site is currently in the third phase of construction.
Of the two buildings it has completed at this site, the first is filled to 98 percent of its capacity and the second to 94 percent of its capacity. The company has already leased about 27MW of capacity. It is currently constructing a third building.
It purchased its first Franklin Park site in 2012 for $22.3 million from Frain Group, a seller of used packaging and processing machinery.
In safe hands
The new Digital Realty property at Grand Avenue and Edgington Street was sold by Imperial Realty, which bought it for $3 million in 1998. Motorola manufactured televisions from an industrial building on the site from 1953, before it moved to Schaumburg in 1976.
According to Imperial Realty's president, Al Klairmont, the property has sat vacant for several years, and its financial return compares unfavourably with the majority of the real estate company's portfolio.
Klairmont declined to tell Crain's how much Digital Realty paid to acquire the land.
"We're happy that it's fallen into the right hands," he said. "The next use is going to be in perfect harmony with the area."