Digital Realty has begun construction of a new data center in Western Sydney, which will be a 14MW facility when fully operational.
Work on the 16,360 sq m (170,000 sq ft) project is expected to take up to 12 months. The new SYDS11 facility will be connected to the company's existing SYD10 Erskine Park site as part of a "Connected Campus" environment that Digital Realty says will benefit both existing and new customers.
Modern economy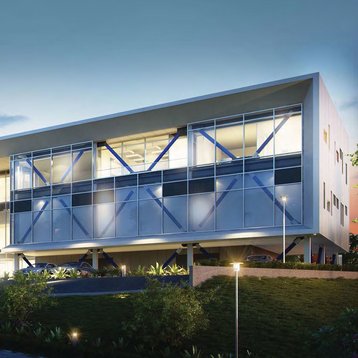 Digital Realty said the project will create over 500 jobs for local contractors throughout the construction phase, and when operational SYD11 will require 30 permanent roles, ranging from facilities managers, engineers, and security personnel to additional contractors.
"We are pleased to be further expanding our footprint in Australia to better serve our growing customer base," said Krupal Raval, chief financial officer for APAC at Digital Realty. "In addition to demonstrating our commitment to our local customers, we hope this facility will become a hub for the modern economy, providing a significant boost in employment and additional investment in the area."
"This expansion furthers our leadership within Australia while demonstrating our commitment to our enterprise customers across APAC," added Digital Realty CEO William Stein. "Data center facilities are core to any company's digital strategy, and SYD11 will bring to market the latest advancements in data center design, enabling our customers' IT strategies while providing new and improved ways of connecting, working and extending their business reach."
Digital Realty operates an extensive network of data centers in the APAC region, located in Singapore, Hong Kong, Osaka, Melbourne and Sydney. Both Melbourne and Sydney enjoy two Digiatl Realty data center locations each.