Data center provider Digital Realty (DR) has launched Service Exchange, an interconnection platform that links DR customers to each other and to cloud providers. The new service is designed to take on Equinix's International Business Exchanges (IBXs).
Service Exchange uses a partnership with Megaport to provide private direct secure connections between DR customers on multiple sites, and also to telcos and cloud providers including Amazon Web Services (AWS), Google Cloud Platform and Microsoft Azure. The service is being announced at Marketplace Live, the annual customer conference of Digital Realty acquisition, the service provider Telx.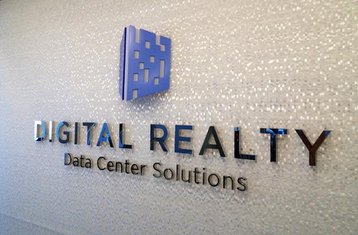 You need multi-cloud 
"Multicloud is the norm,"  John Shultz, Digital's global product management vice president told DatacenterDynamics. "It's challenging for enterprises to stitch together their own private cloud. Customers want a secure private connection, not passed over the public Internet."
The service provides virtual private connections (called Virtual Cross Connects) which are made possible by a global partnership between Digital Realty and SDN connection provider Megaport. The cross-connects can be managed through DR's online customer service platform Marketplace Portal.
Equinix has the biggest marketshare for colocation, and offers direct connections between customers in its International Business Exchange data centers.
DR, meanwhile owns 140 data centers, and this year expanded with the acquisition of eight data centers from Equinix,which its rival sold on the instructions of the European Union, after Equinix bought Telecity
The new DR service can out-compete Equinix's, Shultz told us, because it can scale from a single cabinet to multiple megaWatts, provides links to cloud providers that are located in DR facilities, and also allows links to businesses outside the DR ecosystem, thanks to the Megaport partnership. 
Megaport also partners with other colocation providers including CyrusOne, but Shultz believes that the DR deal is a deeper level of integration than a "reseller deal".  
Service Exchange will come this year to eight US cities (Atlanta, Chicago, Dallas, Los Angeles, New York, San Francisco, Seattle and Ashburn, VA). Amsterdam, Dublin, Miami, Singapore and Portland will follow in the second quarter of 2017, and the service will be available in 24 data centers across 15 markets by the middle of 2017.