Digital DEWA subsidiary Moro Hub has launched its Dubai data center.
The data center has a 100MW capacity, 100 percent of which is powered by solar power from the Mohammed bin Rashid Al Maktoum solar park in Saih Al-Dahal where the data center itself is also located.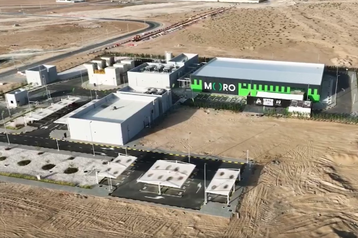 The facility was built in a partnership between Moro Hub and Huawei, and is Uptime Tier III-certified.
First announced in May 2021, construction of the data center began in December 2021. The facility has a floor space of 16,030 sqm (172,566 sq ft) and in November 2022 was awarded a Guinness World Record for the world's largest solar-powered data center.
In a LinkedIn post, HH Sheikh Hamdan Bin Mohammed Bin Rashid Al Maktoum said: "Today, we inaugurated the world's largest solar-powered data center built by DEWA Digital's Moro Hub. Inspired by HH Sheikh Mohammed Bin Rashid Al Maktoum's vision for sustainable growth, the new facility in Mohammed bin Rashid Solar Al Maktoum Park provides a global model for sustainability and a green economy."
This is the second solar-powered data center in Dubai launched by Moro Hub, with the company having a 3,402 sqm (36,600 sq ft) in the Dubai Marina.