British wireless Internet service provider Connexin has secured a £10m ($13.3m) investment from Silicon Valley equity fund Digital Alpha Advisors, which will be used to scale up its smart cities business.
The investment will help the company fund a data center in Hull - although this is already underway - as well as new headquarters in the Yorkshire city, and employ an additional 110 staff spread across its two office locations in London and Hull.
In addition to the £10m investment, Digital Alpha has agreed to be an underwriter for £100m ($132.97m) of smart city projects across the UK in collaboration with other investors.
Smart Britain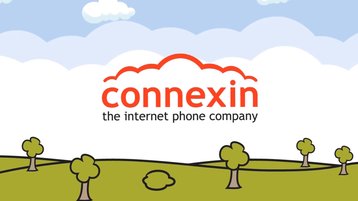 The firm's managing partner, Rick Shrotri said: "One of the bottlenecks for smart city solution adoption has been the availability of a financial structure that matches the opportunities created by smart services. With our investment partners, we intend to fund up to £100m of projects across the UK so that cities have a turn-key solution of technology, services, and a financial model that simplifies adoption of smart city solutions."
In 2013, the UK's Department for Business Innovation & Skills issued a report estimating that the global market for smart city solutions and related services would reach $408 billion by 2020, and that there was "great potential for UK business in this growing market."
However, a research project by the University of Reading earlier this year reported a "worrying lack of strategy" for UK smart cities, with fewer than half of all cities having established a clear definition of the term, and only a fifth having either an action plan or a framework for the implementation of smart city technology.
Hull's promise 
Connexin, in collaboration with local authorities across the UK, is working towards the dual goal of making Wi-Fi available a public service while supplying cities with the necessary bandwidth to operate additional connected devices.
Earlier this year, the company signed a 10-year contract with Hull to provide free Wi-Fi in designated areas in the center of the city.
As for Connexin's data center, expected to come online next year, it is almost fully pre-leased by local enterprises, with Hull, the former industry and trading hub, quietly becoming an attractive location for technology companies.
Hull is the only city in the country (along with the neighboring towns Cottingham and Beverley) to have telecommunications networks that aren't operated by British Telecom (BT). It has its own independent telephone company, Kcom, established in 1902 – although Kcom has since sold its entire fiber network to CityFibre; Hull is served by 15 Internet exchanges, has high-speed connectivity and is home to the Centre for Digital Innovation (C4DI), a business accelerator whose purpose is to encourage the use of technology in enterprise.
The University of Hull played an integral role in the development of LED technology and liquid crystals. It is one of the leading British universities for computer science degrees, and was the first to establish a university-wide HPC cluster, Viper.