Pan-Caribbean telecoms firm Digicel has reached an agreement with its bondholders to wipe out close to $1.7 billion worth of the group's debt in exchange for a majority stake in the firm.
As reported earlier this week by the Irish Times, a restructuring deal has been agreed that will see holders of bonds worth around $1.2bn convert their investment into an initial stake of 62 percent.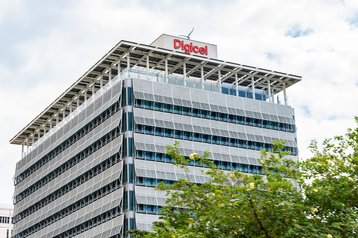 The publication reported that the bondholders are led by US-based Contrarian Capital Management, GoldenTree Asset Management, and PGIM, after the three companies secured backing from a majority of holders of the company's debt.
It means that Digicel founder Denis O'Brien will give up his majority shareholding, as the bondholders take part in a $110 million right issue and backstop agreement.
The implementation of the agreement is expected to be formalized over the next few months. Once finalized, it's expected that O'Brien will still retain a 10 percent stake in the company.
The Irish businessman founded the telecoms company in 2001, with Digicel operating in 32 markets across the Caribbean, Asia Pacific, and Central America.
Digicel Group CEO Oliver Coughlan said: "Following today's agreement, it will continue to be business as usual during the implementation phase and we expect the transaction to close later this year. Post the financial restructuring, Digicel will be optimally positioned to further enhance and grow our services to our consumer and business customers across the region."
In 2021, Digicel sold its Pacific Ocean unit to Australian mobile operator Telstra in a deal that valued the division at $1.85 billion. The deal covered Fiji, Nauru, Papua New Guinea, Samoa, Tonga, and Vanuatu.