Data center provider Cologix, based in Denver, will be acquiring New Jersey-based Net Access, boosting its customer base and gaining access to new markets. 
The deal adds three data centers to the 21 which Cologix currently operates in eight cities in the US and Canada. The NetAccess sites are in New York City and northern New Jersey, where its Parsippany II site expanded earlier in 2015.  The acquisition will increase the Cologix customer base by almost 80 percent, adding 700 new customers to their existing 950.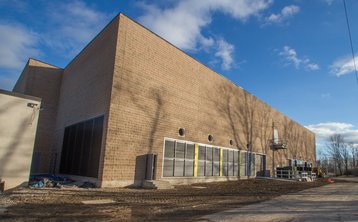 Carrier neutral
Cologix currently has 500,000 sq ft of data center space; adding the three NetAccess data centers will increase that to 700,0000 sq ft (65,000 sq m). The newly acquired facilities have dark fiber connections to major carrier hotels allowing Cologix to continue its carrier-neutral stance. In addition to managed services and both standard and managed colocation, the NetAcess acquisition adds their public, private, and hybrid cloud solutions to the Cologix portfolio.
The three additional data centers include single tenant facilities and data centers built to Tier II and Tier IV standards.
Parsippany II, Net Access's largest facility was recently expanded to 120,000 sq ft (11000 sq m). The largest facility has multiple N+1 independent power systems, mirrored UPS and diesel generator systems, 10 carriers on premise, and support for high-density (20 kW) rack configurations at any location within the data center.
Cologix is on a campaign of expansion, having bought Colo5 in Florida and Datacenter.BZ in Ohio during 2014. Further acquisitions are likely, as Cologix extended its credit to $255 million earlier in 2015.