Dell plans to layoff an unspecified number of employees this week due to declining sales amid the ongoing Covid-19 crisis and economic slowdown.
The company did not say how extensive the job cuts will prove, but said that it wouldn't be limited to a specific team or division within Dell.
Horrible times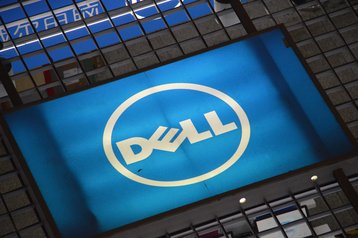 Chief operation officer Jeff Clarke held an all-hands meeting on Monday revealing the upcoming job reductions, Bloomberg reports.
Dell confirmed the news in a statement admitting that there would be "some job loss or restructuring."
A spokesperson added: "We're also evaluating our business to make sure we have the right number of team members in the right roles and in areas where customers need us most. And, we're addressing our cost structure to make sure we're as competitive as we should be now and for future opportunities. While we do this type of organizational review regularly, and while it always results in some job loss or restructuring, we recognize that there is nothing routine about today's environment."
As of January, the company had 165,000 employees worldwide on its payroll. Since then, as the pandemic struck, business has slowed, with sales declining three percent in the second fiscal quarter.
Back in May, the company warned that it would be cutting costs, freezing pay raises and hiring for the rest of the fiscal year, as well as discontinuing contributions to employees' 401(k) retirement plans under a matching program. The company also laid off a number of employees in July, but said at the time those were unrelated to Covid-19.
The move follows IBM's plans to lay off thousands of staff, and HPE's pledge to cut salaries and jobs over the next three years.