Dell EMC has said that it is interested in building a data center in the Indian state of Andhra Pradesh after meeting its chief minister as he tours the United States.
The Indian state has the fastest growing gross domestic product among Indian states, and is having to build infrastructure for a new capital city, after its former capital Hyderabad became part of a new state, Telangana in 2014. Chief Minister Nara Chandrababu Naidu met with Dell EMC VP of engineering Srikanth Satyanarayana, along with several other executives, in an effort to increase investment in the region.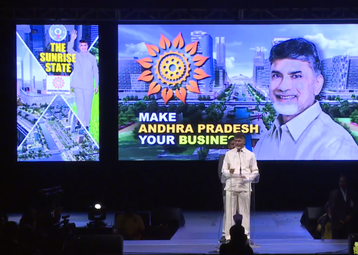 A new city means new data centers
According to the Chief Minister's office, 28 IT service companies will come to the state, including GlobalOutlook, Tekpros and Arcus Technologies. Memorandums of Understanding were signed with Innova Solutions, I-Bridge Inc and EVX Solutions, with hopes for the partnerships to create over 12,000 jobs.
Naidu also met Californian Governor Jerry Brown and said that the US state should work with Andhra Pradesh as "we build a greenfield capital with global opportunities." While in California, Naidu attended a meeting organized by KPMG, where he talked to Gopi Sirineni, VP, Qualcomm, Padmasree Warrior, the former Cisco CTO who is now US CEO at Chinese of electric vehicle company NIO, as well as Flextronics CEO Mike McNamara.
On Saturday, Naidu met Apple's chief operating officer Jeff Williams, and said: "This is the right time for Apple Inc to invest in India as it has been growing consistently… Being a state that has just begun building itself from the scratch post-bifurcation, Andhra Pradesh offered tremendous opportunities. Apple would do well to enter AP which has been adjudged the best state to do business with and has a productive young population,"
The bifurcation Naidu refers to was Andhra Pradesh's painful split in 2014, when, after nearly a decade of protests, the northern Telugu-speaking portion of the state separated from Andhra Pradesh itself. With Telangana gaining Hyderabad as its capital, Andhra Pradesh departments and officials have begun to leave. To replace Hyderabad, AP plans to build a new city, Amaravati.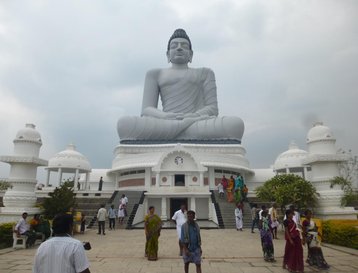 It is in Amaravati that Dell has expressed an interest in building a data center. A trillion rupee ($15.5bn) project, the city was designed by planners from the Singapore government, but last year had to be redesigned after it failed to take into account the traditional Hindu system of Vaasthu Shastra, which attributes good or bad luck to buildings based on the direction they face.
Srikant Nagulapalli, commissioner of the Andhra Pradesh Capital Region Development Authority, told The Guardian: "Global town planning principles do not take Vaasthu into consideration. But the people of Andhra Pradesh have a deep-rooted belief and will not buy any property that is not north- or east-facing.
"We had to send [the draft plan] back to the master planners and ask them to rework it taking these principles into account. The whole capital city project would have had no buyers if the initial draft had been implemented."
Envisioned as a smart city, Amaravati will require data centers to realize that aim. Its state e-governance program, e-Pragati, also requires data centers - with Telangana keeping the Hyderabad state data center.
Outside of the city, there is likely to be increased demand for data centers if Naidu's FiberNet project proves successful - the state plans to lay 22,000 km of cable to connect every household in the 13 districts of AP. While speaking to Naidu during his visit, Google X head Astro Teller offered to help provide Internet services up to the village-level.