Dell has announced plans to open up its network Operating System 10, taking it closer to the Facebook and Google model for web-scale cloud companies. The new iteration of the Linux-based OS will make it easier for development engineers to add third-party networking and use common scripting languages.
Dell hopes that OS 10 will develop into the one operation system for running compute and storage as well, following a trend in which  officer covets the ability of huge operators such as Facebook and Google which have re-structured web-scale data centers so that all three parts of their infrastructure (networking, compute and storage) are available to development staff in a single pool. The average enterprise has dissipated its IT staff and outsourced so many functions to such an extent that the IT staf have been scattered to the four corners of the enterprise and don't communicate.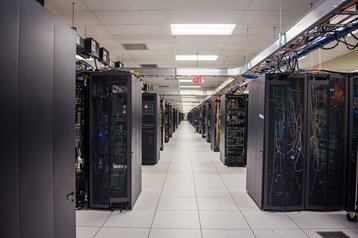 Open Compute Project tools
A single OS across networking, compute and storage will allow enterprises to manage configurations centrally and break down those silos. It has been at least two years since Dell put its network switches out with software defined networking (SDN) capabilities from Big Switch Networks and Cumulus Networks.
OS 10 will use the Open Compute Project's Switch Abstraction Interface (SAI), which allows network OS and physical switches to communicate in an easier environment.
Tom Burns, vice president and general manager of Dell Networking and Enterprise Infrastructure, speaking to reporters in San Franciso, said: "Our vision is a compute-centric, software-defined data center."
While OS 10 is only available on Dell hardware, the basic Linux version can be sourced free and the premium version will be available in the second quarter of the year.